Cryo T Shock Fat Freeze
Our Tshock device basically cycles between therapeutic hot and cold temperatures to create a "thermal shock" response, which destroys fat cells and ignites cell metabolism. In science, the method is referred to as contrast cryolipolysis, and it has been clinically shown to remove up to 45% of fat in the targeted area [Effects of contrast cryolipolysis on flank region adiposity: Case study].
The process itself looks a bit similar to something like ultrasound – our Tshock specialist will manually "massage" the desired area with the applicator which delivers the heat and cold. The sessions are non-invasive, so they will not damage, scar, or bruise the skin, and there is no down-time after the session. The sessions are to be completed every 10-14 days, and they are approximately 45-60 minutes each. We are requiring a minimum of 5 sessions initially because we want to ensure that you will get the result that you are looking for. Some clients see noticeable, measurable results from just 1 or 2 sessions, but in general, it is a process that requires several sessions to begin working. Since we are manually applying this cold and we are not confined to using any type of pre-built apparatus, the fat freezing/skin tightening can be done on nearly any body part, but common areas include the stomach/waist, neck, arms, and legs. We also offer T-shock facials which is a natural facelift. The sessions will never expire, and if you reach your desired results sooner than expected, you can always apply the remaining sessions to different areas, or use them for maintenance as needed.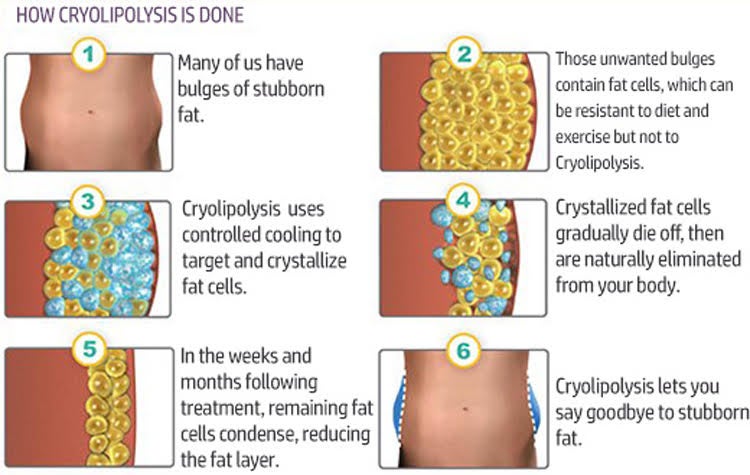 What Sets Us Apart?
First Cryotherapy Facility on Long Island
Most Affordable Prices in the New York area
Open 7 Days/Week, Walk-ins Welcome!
Family Owned and Operated